We have been among the preferred digital marketing agencies since over 8 years now and have led many businesses to achieve their targets in the most cost-effective way. Scroll down to see how we made it happen for some of the businesses and what is it that keeps us at the top of it all in the online world. We also believe that each case study brings with it a new set of learnings and a spark that enables a whole new set of ideas to further add to our expertise.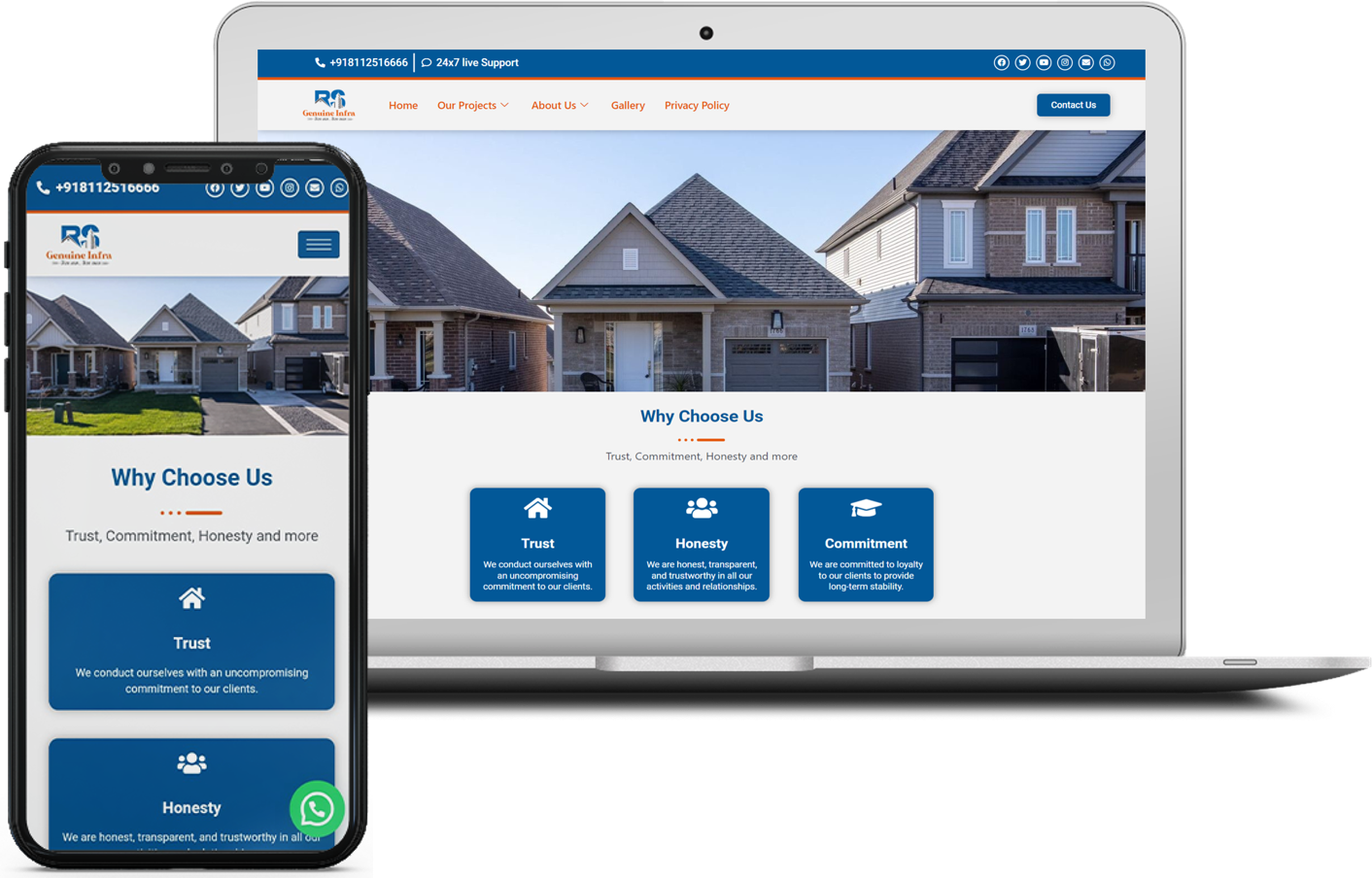 RS Genuine Infra Developers is an esteemed real estate consulting and marketing firm located at Lucknow and serving clients all over India.
Increase your Website Traffic now?
Being a reliable and leading Top SEO Agency in Lucknow, we help you to increase your Organic Traffic, Keyword Ranking and Leads with our quality methodologies. Get in touch at +91 9721632341 or info@blog.webholikmedia.com
Get in Touch with Us For
Your Next Project