Digital Marketing Case Study
With the Indian Real Estate space getting increasingly crowded, it has become a significant challenge for developers to differentiate themselves from their competitors. In order to stand out, real estate developers need to try something unique to gain the upper hand. With the tier II and tier III cities being active on the Internet and most of them using vernacular language to consume content.
Casagrand formulated an innovative vernacular ad strategy to engage with India's next billion internet users. Here's how Casagrand utilised vernacular content in their ads as one of their key real estate digital marketing strategies to reach this market and achieve an incredible 90 percent increase in leads.
Casagrand Builders is one of the biggest real estate developers in South India, with a large presence in Chennai as well as projects in Bangalore and Coimbatore. They are committed to building aspirations and providing homes that offer families the highest quality and value.
Casagrand had two main objectives:
To capture the mind space of potential buyers so they could stand out from their competitors
To increase the number of leads while lowering the Cost per Lead (CPL)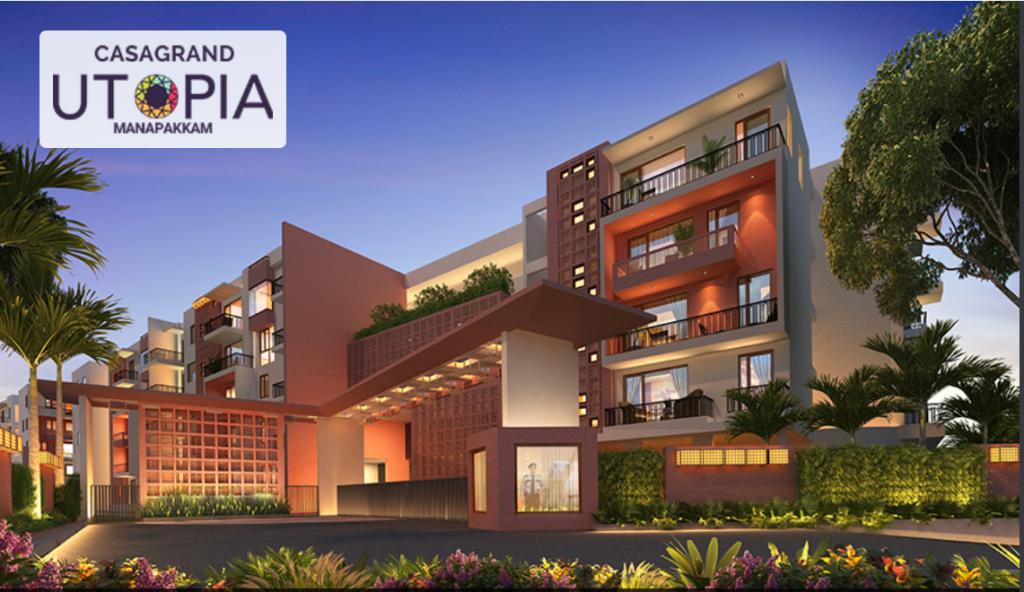 In order to meet these objectives, we formulated a multi-channel approach which would capture the attention of potential buyers at various stages of the buying process. This would ensure that Casagrand would occupy a high position in the consumer's mind space and give it an edge over its competitors. To do this, we utilised three main strategies:
1. Localised Vernacular Ads
According to the Google and KPMG report, the number of regional language speakers online in India will reach 76 million within the next five years. As this audience base grows in size and influence, it's important that brands start creating multilingual content targeted towards them. Casagrand capitalised on this opportunity and developed a regional language-focused approach in their marketing strategy. We identified the Tamil-speaking consumers as the primary target audience since most of Casagrand's projects are located in Chennai. Based on this, we began developing vernacular ads in Tamil so we could reach out to these consumers directly. We used vernacular ads extensively for specific projects like Casagrand Uptown. Speaking to this regional audience in the language they were most comfortable with, Casagrand was able to develop a relationship built on trust and comfort with their target audience. This played a pivotal role in helping us generate high-quality leads for Casagrand.
2. Maximising the Potential of Google Display Network
We identified the Google Display Network as the most effective way to reach our target audience to create maximum impact. Google Display Network allows us to find the right target audience and deliver our message contextually. One of the tools we used to maximise reach through custom affinity audiences. Building bucketed Custom Affinity Audiences allowed us to reach out to our specific target audience to ensure the right people were coming across our message. Gmail Ads displayed at the top of a user's inbox also proved very effective in creating awareness and generating leads.
3. Leverage Brand, Generic & High Intent Searches
One of the most important ways digital marketing is transforming the real estate sector, is by creating brand awareness right from the initial stages of the buying process. As one of Casagrand's primary objectives was to occupy the mind space of potential buyers, maintaining a high impression share across relevant keywords was very important. Through competitive bids on generic keywords (eg. 2 BHK apartments in Chennai), as well a brand-specific keywords, we ensured that users would continuously come across Casagrand's ads in their search results. This helped increase the number of quality leads generated.
Through this extensive and in-depth approach, we were able to generate an unprecedented increase in the number of leads for Casagrand. Our strategy of utilising vernacular ads helped grow Casagrand's leads by 90 percent QoQ and also increased the overall click volume by 85 percent QoQ.
Vernacular ads were extensively utilised in the Casagrand Uptown project marketing strategy, with 50 percent of total spends being allocated to Indic Display Creatives and targeting. This approach delivered significantly higher leads and a CPL that was 60 percent lower than that of normal display creatives.
These results prove that vernacular ads offer massive benefits not just in terms of increasing brand awareness, but also in delivering higher ROI.